Objective:
Add new customers and new sales at higher margins by offering Christmas Tree Delivery. This will be a simple sale done completely online. The site will be formatted for mobile devices and desktops. It will be a very simple purchase to make with few options. We will increase this average sale by offering add on sales for Wreaths, Lights, Stands, Set-up and perhaps removal.
What are 2017 cusotomers are already saying….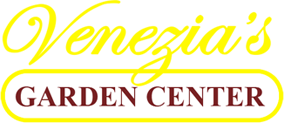 Joey Venezia, Venezia Garden Center
I went live with the Chritmas tree site from GCN and I was recieving new orders within an hour, looking forward to the new customers to add to my holiday business, I just used our existing mailing list and Facebook to market this, great idea!

Nicolleta DeTuris, General Manager, Dragonetti's Garden Center
Thoroughly impressed with the quality, responsiveness and customer service, highly recommend GCN's Christmas tree program
GARDEN CENTER NEWS WILL
Secure a domain name
Build the site
Include a Custom Video
Optimize it for Search Engines (this result will take 30 days)
Write content for Google AdWords and Facebook Ads
Build an email database of customers
Build the payment Gateway
Install the Security Certificate
Mainitain the site in the off season to build SEO ranking
CUSTOMERS WILL
Monitor Email and respond to deliveries same day
Guaranteed Tree Quality and Delivery
Have an additional budget for Google AdWords and Facebook
Posts if desired
Communicate any delivery or inventory problems to GCN so the
site can be ammended.
Provide us information to connect your Square Account or other payment gateway processor
COST
Website Build = $999 One time fee
Annual Fee = $500 billed each year on launch date
Annual Fee will include:
Domain Registration
SSL Certificate
Annula Hosting
Changes to Content
SEO Submission
Consulting for AdWords and Facebook Posts
Custom Video
Social Media Content