I started out in the garden center business in 1975 as a human forklift…loading and unloading trucks.  My Grandfather owned a fertilizer business on Long Island and my Dad owned a soil company in Arizona. I spent my childhood working hard and dreaming of running my own business.  On the best days my Dad took me to see his clients at the garden centers.  I was on my best behavior.  The car ride after the visit was always fun, the car wouldn't be out of the parking lot and each of us had our "list of what we'd do with that garden center".  We still do that today.  After each visit I make to a garden center, I can't wait to call my Dad and tell him how excited I am about the last place I visited.  The only difference now, I'm doing the driving!
As an adult, I saw that having a great website would be a fantastic benefit to a garden center.  Not to mention having an up-to-date website in the height of the season seemed like something that owners couldn't really count on. And better than that, I thought "what if the garden center could outsource the website and have someone else update it each week?" Since that time Garden Center News has been a meeting place for the best garden center marketing ideas and the best web designs.
Our customers have come to expect a call from us and proactive updates that mean they will never again be ashamed of an out-of-date or amateur website.
My niche is also "electronic marketing for garden centers".  I stay in front of issues like trends in gardening, outdoor living and spending.  I research email marketing to assure the highest response rates.  I hone each website to give it the maximum possible exposure on directories and search engines.
Garden Center News has a great team of web designers, garden writers, graphic designers, and emails marketers.  We make sure our customers have timely, customer-focused e-marketing plans.
Phil is from Long Island, New York, and he enjoys traveling, gardening, golf, baseball, and being a Dad to his kids.  Phil and his wife, Kimberly have settled in quiet Albany, New York.  Phil makes his living e-marketing for Garden Centers and Nurseries across the United States.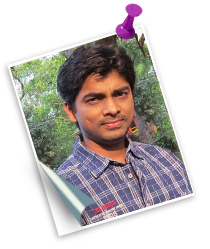 Mahesh Sangam 2005 – Application Developer
Mahesh Sangam was our first developer. He came to us as a freelancer who we hired to do a FLASH script.
Mahesh made such an impression that we brought him on. Since then Mahesh has left FLASH behind and become a very creative graphics person as well as a detail oriented programmer.
Mahesh leads the build on all new sites and he also does our graphic design for print.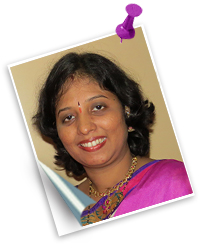 Srilata Sangam 2007 – Content Manager
Srilata Sangam manages our production schedule. Each day she begins with a list of sites to proof, changes to make and newsletters to put together.
Because Srilata loves to garden she has a gift for choosing the perfect art for each article.  Her position demands close attention to detail and careful organization.  Over time Srilata has grown our database to tens of thousands of images and articles, each correlated by her.
At home Srilata is a Mom to two beautiful children and her husband is GCN's Application Developer.  Srilata's home is surrounded with all kinds of flowering plants but she is particularly fond of roses.